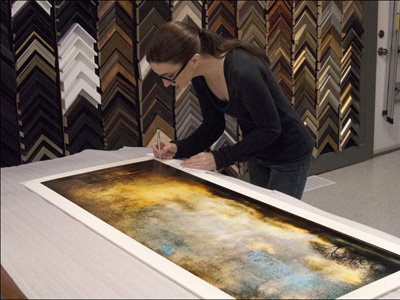 Limited Edition Prints
Various Sizes and Editions
I have 30 years of printing and retouching experience including 20 years Photoshop and digital printing. I have an in depth understanding of what is possible on paper. To produce the highest quality prints, I work with the most respected professional lab in London. Click on the image above to learn more about the process of purchasing a signed limited edition print, large or small.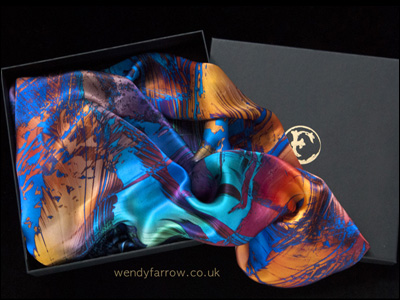 Silk Scarves
Made in England
I create vibrant and luxurious 100% silk scarves incorporating my oil painted designs. There are several collections from which to choose and a large selection of sizes. This link will take you to the main Wearable Art web site where there is a purchase link in the main menu.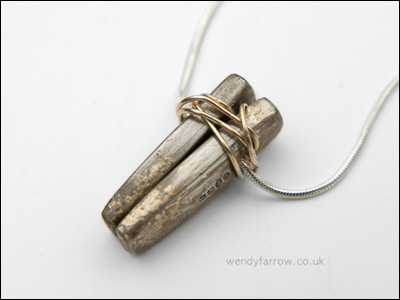 Silver Jewellery
Unique, Hallmarked, and Hand-Crafted
All of my solid silver jewellery is one-of-a-kind and handmade - no molds - nothing is repeatable. Whether you are interested in an existing piece, a work in progress or you have an idea for a commission, the information on this Wearable Art web site will help explain the process of getting the desired object into your hands. You will see a purchase information link in the main menu of that site.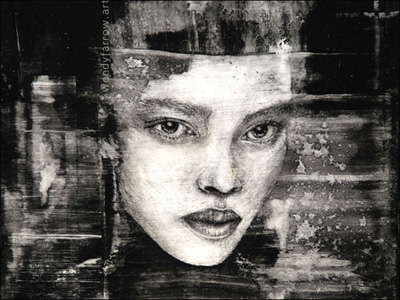 Originals
Oil on Board
The originals currently available are oil on board at 6 x 6 inches, protected in 7 inch square, deep box frames. The 'Excavations' series (detail shown above) features portriats that are actually revealed through the paint in a subtractive process, uncovering the figure hiding in the darkness. For details on aquiring one (or more!) of these intricate works, click on the image above. The full collection is here.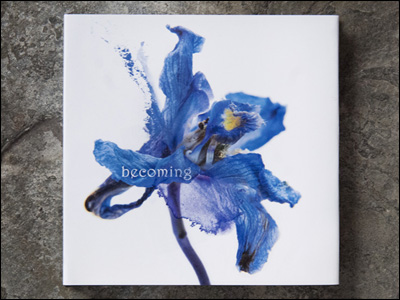 Books
In Print / Digital
The books I have designed and authored are available through Blurb and through iTunes. The process is straight forward and you can even ship directly to someone else if you are buying as a gift. Click on the image above to find out more about buying either print or digital books, or how to arrange for a signed copy.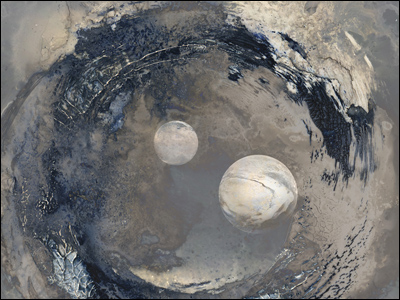 NFTs
Ethereum / Tezos
This will take you directly to my dedicated NFT web site at wendyfarrow(dot)art where you will find collections with minted and yet to be minted pieces on KnownOrigin(ETH), Rarible(ETH), and OBJKT(Tezos)